Project:
Logo design and supporting marketing collaterol for female racing driver Katie Milner
Fields of work:
Branding, Logo Design, Stationery, Character Design, Pop-up Banner, Literature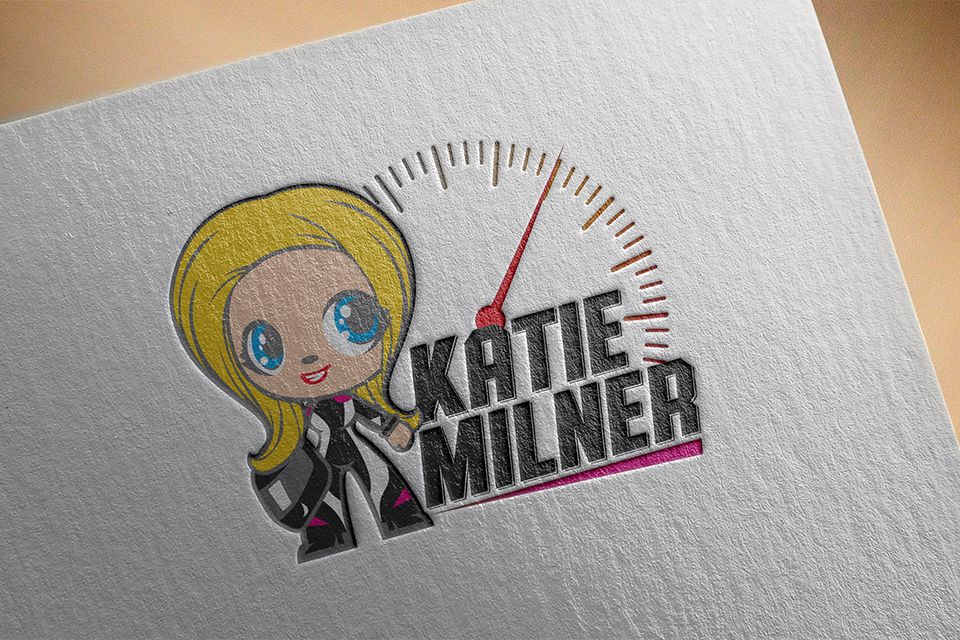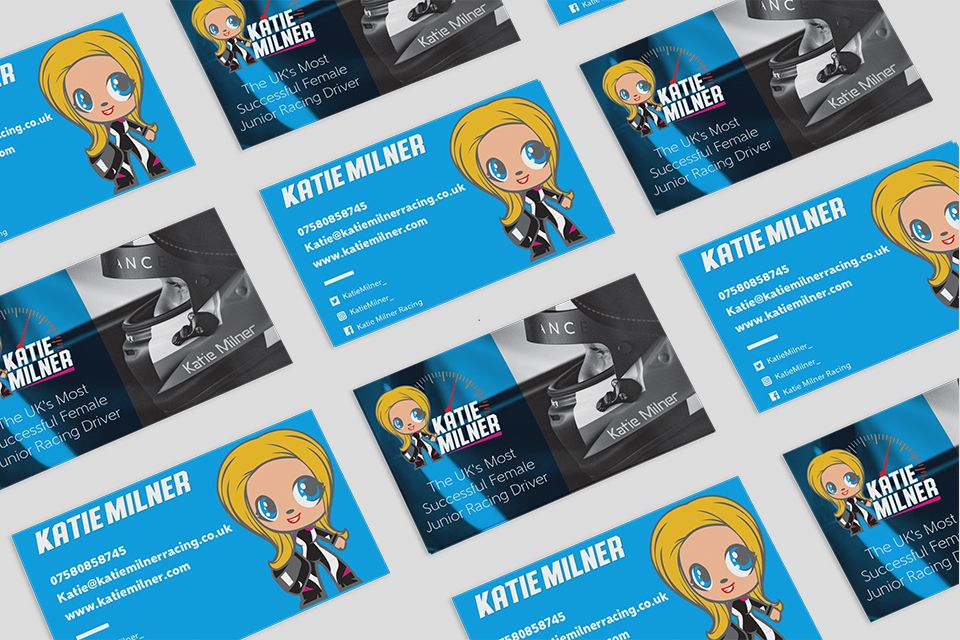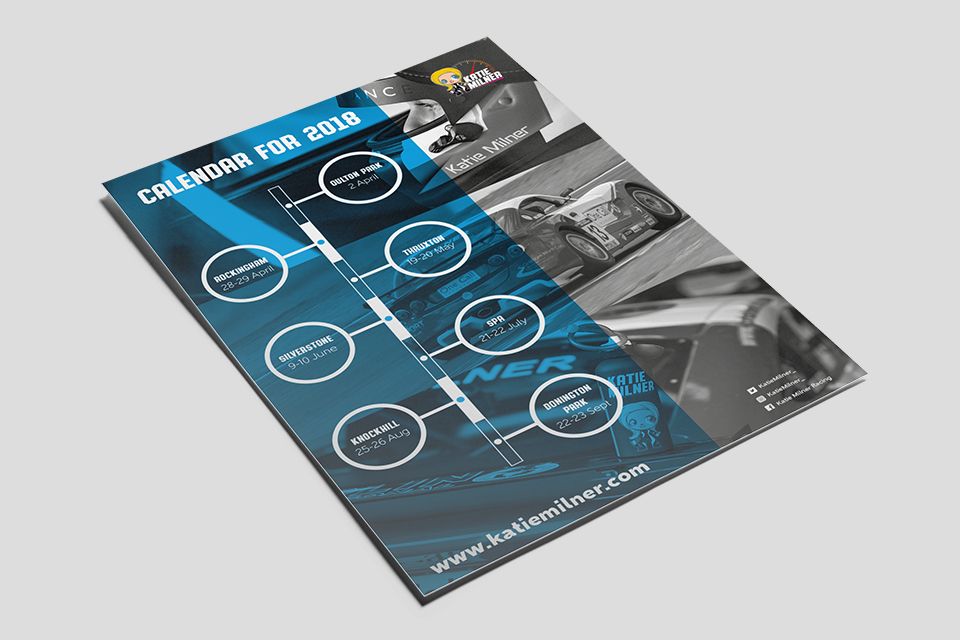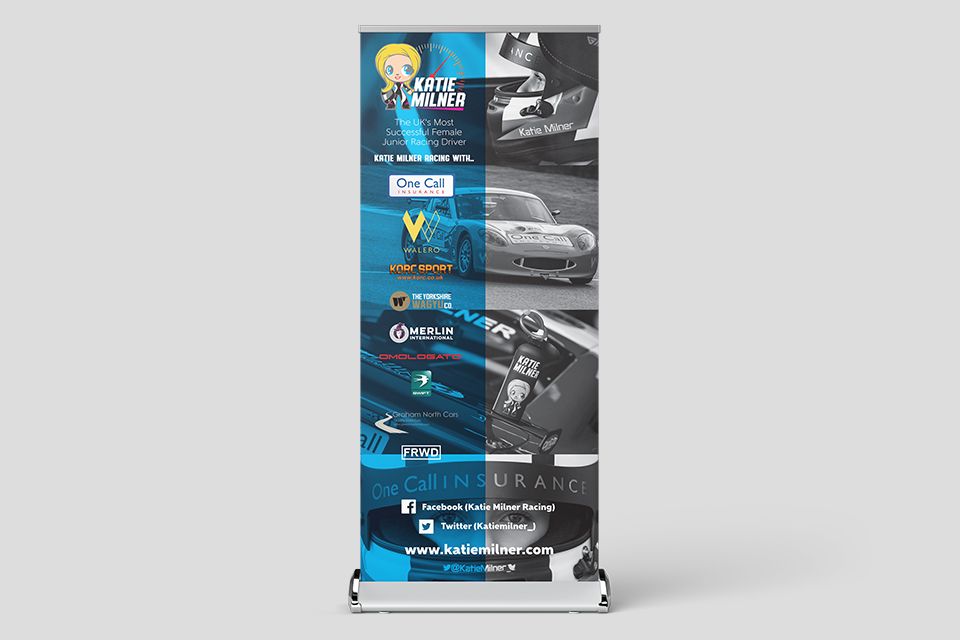 Katie Milner is a successful and proven race-winning female driver, currently competing in the Ginetta GT5 challenge. Katie's success on the race track prompted her to look seriously at her brand and she asked me to look at developing a brand for Katie Milner Racing.
My brief was to create a logo and brand design that reflected Katie's personality, was distinctive yet professional.
The final chosen logo is a cheeky, fun illustrative caricature of Katie, which really reflects her personality. Every season the overalls design is updated to reflect the colours Katie is racing in.
Part of my ongoing brief was to develop a brand style for promotional materials to help drum up support and sponsorship as well as brand awareness. Combining the brand style with action shots of Katie and bold typography producing Business Cards, Pop-banners, Sponsorship Documents, Calendar of dates.
"Lorraine has such a great company to work alongside. I need artwork quickly all the time to send to new sponsors and plan new events and she can always meet my deadlines. She makes everything so easy for me and is always on the end of the phone!"
 Katie Milner