Why DIY logos aren't worth it
Running a business is not easy nor is it cheap. Saving money is always high on the agenda and in some extreme instances people like to try to do things themselves! If you value your business and are aiming for success, then DIY isn't the way to go. Your logo should withstand the test of time, communicate who you are and what you do, as well as being able to use it across various platforms.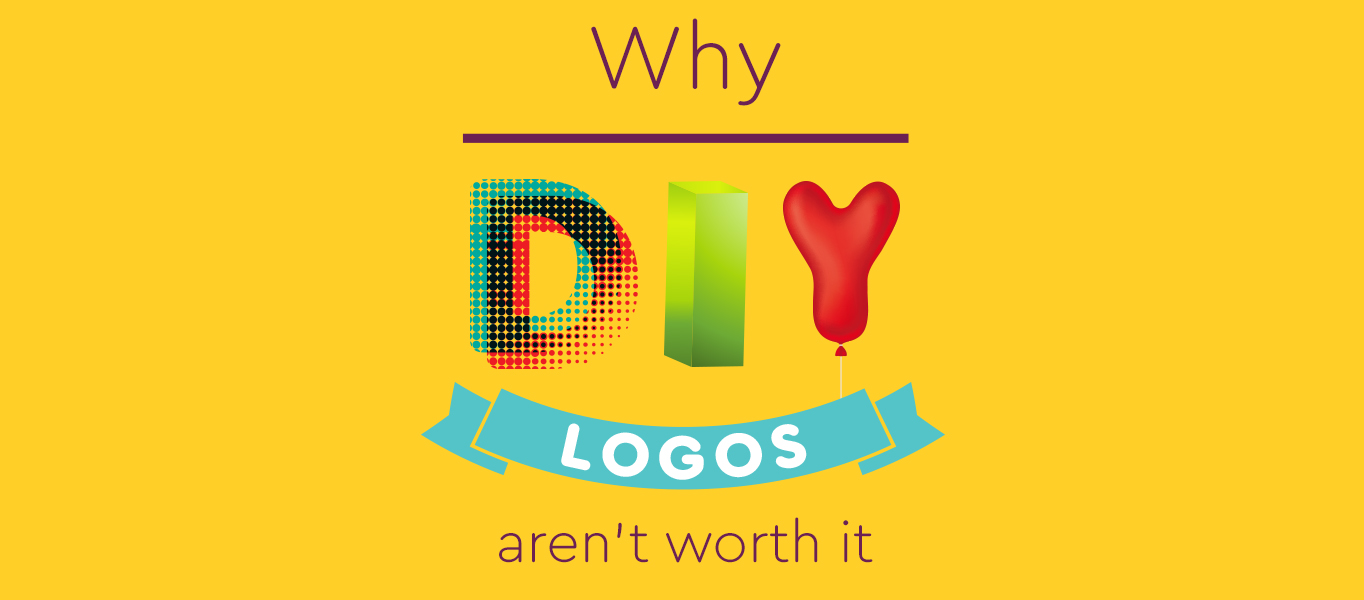 Unprofessional
Your logo is the face of your brand and every business wants to come across as trustworthy and experienced. It may seem that creating a logo from an idea or vision you have in your mind is easy and cheap, but it will cost you in the long run. When you hire and work with a professional graphic designer you're investing in their knowledge and experience, which in the long run will benefit the future success of your own business.
Versatility
One important factor when creating a new logo is ensuring that you can use it anywhere; stationery, websites, presentations, overlaid on to images, the list is pretty endless. If you've created a logo yourself it's most likely that you've produced it in Microsoft Word and you will have issues resizing it correctly. A professional graphic designer will create your logo as a vector file, which is versatile and adaptable. Allowing you to resize the logo without losing quality – which is important.
Fonts
There are thousands of fonts out there and knowing which ones to use to give the right message is an art. There are plenty out there that can give off the wrong look and feel. A professional graphic designer will have purchased fonts to use and their collection will be far greater than your own.
Colours
It's easy to use your favourite colour and many people who DIY their company logo use the colour of the sports team they support. Colours create trust and play an important role in making the logo professional. A professional graphic designer will have the knowledge of how to combine colours and what colours work with different audiences.
There is so much more to logo design than meets the eye and I have just covered a few basics. There are many designers out there to suit any budget, if you're interested in learning more about the benefits of hiring a professional graphic designer for your branding, get in touch for a free quote.