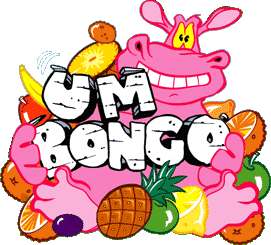 Inspiration can come from anywhere!
They say that the more specific you can be in a brief the better. In a recent meeting with a client they asked me to create a new logo for a cult clothing brand. I got excited and my creative juices started flowing!
Then my client said "do you remember the Um Bungo logo?" 
Yes that's right Um Bungo the juice drink from your youth!
At first I asked if someone had put him up to it, but no his inspiration for what he wanted and his rational started, weirdly, to make sense.
So I'm interested myself to see what I will produce from the brief of a gothic, cult, tattoo style logo, drawing inspiration from the Um Bungo logo!