Project:
Creating a z-fold leaflet to advertise The Purple Spectacle Eyecare offered by Alex Gage
Client:
Alex Gage Optometrist
Fields of work:
Z-fold Leaflet, Business Cards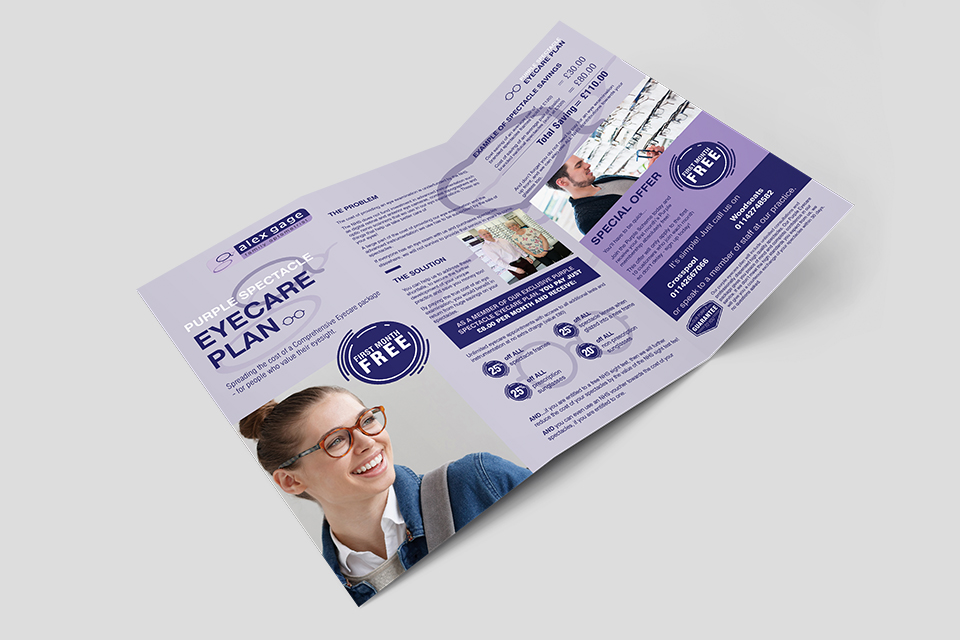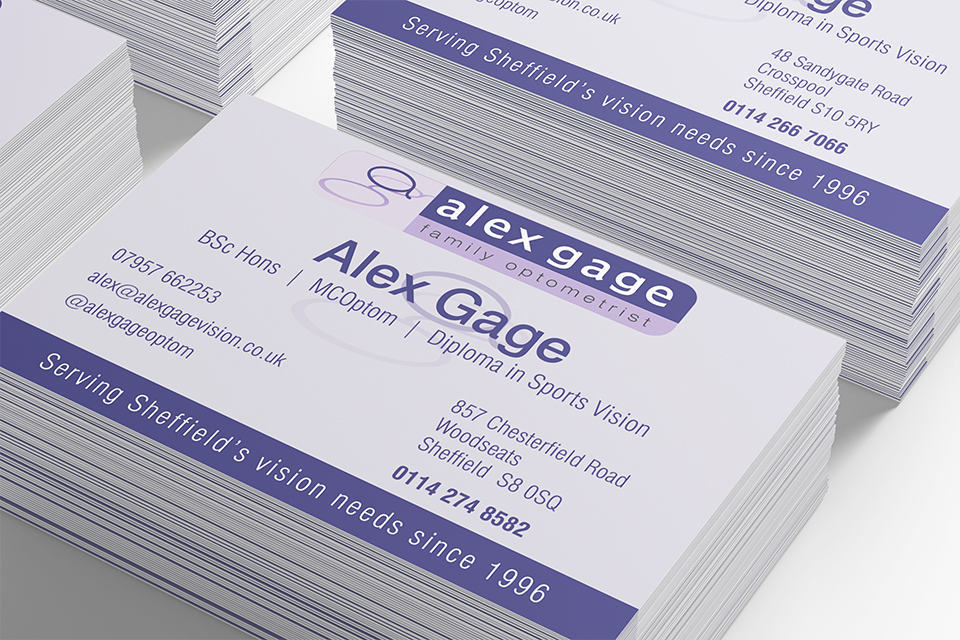 Alex Gage is a family Optometrist based in Sheffield offering affordable vision services including eye tests, contact lens fitting and sports vision screening. As an extra service to their valued customers they developed The Purple Spectacle Eyecare Plan and required a leaflet designing to advertise and explain the advantages of spreading the costs.
I was briefed with creating a double sided z-fold leaflet that clearly explained the advantages of both the spectacle plan and the contact lens plan.
In keeping with the purple branding a clean design supported by photography, bold typography and infographics helped highlight the benefits of signing up to the eyecare plan.